So in more or less exactly a month - September 19 - another non-replica production opens in Europe - the Prague production. I saw a couple of the costume designs early on and got very excited - they are funky, with lots of nods to the Maria Bjørnson design, but also with an independent and creative nerve. So I've followed the production closely, to see if the costume designs were well translated into fabric. Looking very good so far!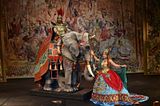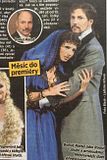 (click to enlarge)
Cast for the Prague production is (and forgive my lack of accents):
PHANTOM: Marian Vojtko / Radim Schwab
CHRISTINE: Monika Sommerova / Michaela Gemrotova
RAOUL: Bohus Matus (Tomas Vanek)
CARLOTTA: Tereza Matlova / Lucie Silkenova
FIRMIN/ANDRÉ: Petr Matuszek / Josef Stagr / Jan Urban (seems like they alternate)
MADAME GIRY: Miroslava Casarova / Vanda Sipova
MEG GIRY: Tereza Vagnerova / Andrea Gabrisova
PIANGI: Nikolaj Visnjakov (Pavel Rudolf Plasche)
Full cast here: http://vstupenky.ticket-art.cz/m.php?pg=predstaveni&id=9440
Oh, and the production has its own official website:

http://www.fantomopery.cz
Interesting...some obvious film influences on Hannibal, but not so overblown. Also, Raoul looks kind of like a young Harve Presnell, of which I approve.

~LCD
Some more press photos from the Prague production. I gotta say, this looks very, very good. Clear Maria Bjørnson influence for sure, but also with a cool independent nerve. I left out Don Juan/PONR because I didn't like it at all, concentrating on the good stuff right now… Cause what's good is really good.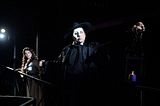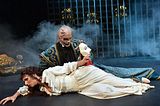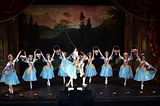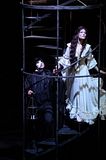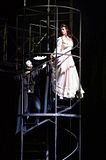 Well damn, now you've got me curious to see DJT...  
Still, very very much good here. Any way we can send these pics to the US tour with a note saying "See, THIS is how you do it!"?
~LCD
Well, for your enjoyment: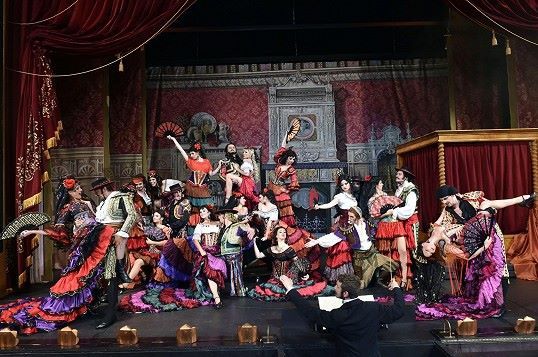 Don Juan Triumphant (though I assume it's posed rather than how they stage it)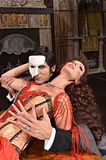 (Ugh Ugh Ugh)
Overall it looks like "Wild Wild West" or some Mexican movie from American 19th century. I don't know why non-replica versions struggle so much with Don Juan Triumphant? I honestly think none has gotten it right. Not the Hungarian non-replica version, TOTALLY not the Polish non-replica version, not the 2004 movie, and not the restaged tour either. They all end up looking too modern. I liked the idea behind the Hungarian one, to place it in a Moorish Spain environment, but then there's Christine costume. Can we NOT talk about those shoes and the cheap pink chiffon?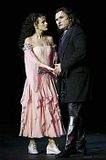 Huh...I actually don't mind the chorus much (although you're right, it does look more "El Salon Mexico" than 17th century Spain), but the leads need work. Why does Christine have macrame sleeves...?

~LCD
---
Permissions in this forum:
You
cannot
reply to topics in this forum