So, I am mostly here due to a major love of Mary Millar, the original London Madame Giry. Sadly I did not see her in the show as I would only have been about 2 when she began appearing in it, but I adore the soundtrack, as well as her other incredible vocal performances. She was also my favourite character in the BBC's Keeping Up Appearances, and I couldn't believe it when I discovered that 'our Rose' was also such a phenomenal musical theatre talent
. I understand that she used to be very lovely and approachable with fans when she was in the show and beyond. Did anyone here ever meet her, or even just see her in the show? Also any info/pics you have of her would be greatly appreciated. It's so sad that she's no longer with us, but what wonderful recordings and performances she left behind. RIP Mary - we love you xx

MaryMillarFan1




Posts

: 6


Join date

: 2013-05-03


Age

: 36



I'm a big fan of Mary Millar too. Ironically I was probably a bigger "Keeping up appearances" fan before I became a major Phantom fan, and I never connected the dots until I read her obituary. And I could not believe the classy, mysterious Madame Giry was portrayed by the same woman playing awesome, tacky, fantastic Rose. She was also a lovely Mrs. Potts in "Beauty and the Beast".

I have several photos of her as Madame Giry, but probably not anyone you haven't seen before. Any specific requests of scenes or poses?

Oh, and welcome to the forum!

_________________
JOSEFINE TO THE PHANTOM:
You come off as... somewhat... rough...
Hey, and thank you! I just adore her in Keeping Up Appearances - she's naughty and sexy yet so sweet and vulnerable - it was a pitch perfect performance, especially from someone who, by all accounts, was very unlike Rose in real life. She was super talented; yes think she was ideal casting for Mrs Potts too. I listen to her all the time.
Her husband apparently did much of the photography for the original production of Phantom, and apparently he took a pic of her beside a cardboard Madame Giry cutout (?) which I have never seen; does anyone have this? Oh and in the meantime let me find the beautiful one my partner and I just won on eBay. It's not from the show, but her as herself. Just gorgeous

MaryMillarFan1




Posts

: 6


Join date

: 2013-05-03


Age

: 36



Here we go! Not only is it signed by Mary herself, but her husband Rafael has also signed it in the corner. He did a lot of Phantom photography as well, so I think it's very precious. She's just so lovely...sigh.https://i.servimg.com/u/f80/18/28/14/62/marym13.jpg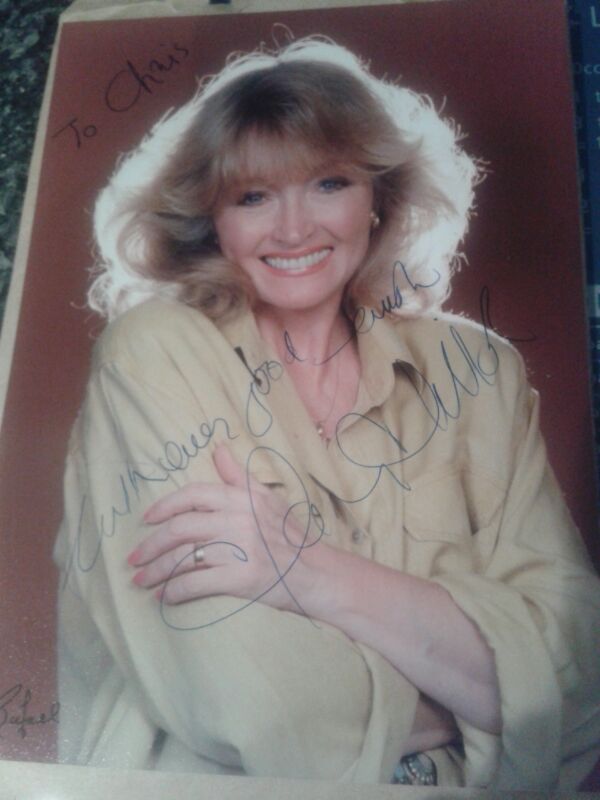 MaryMillarFan1




Posts

: 6


Join date

: 2013-05-03


Age

: 36



Here, also, is Mary with her lovely husband Rafael, who did lots of the Phantom photography, on their wedding day. They married after 8 weeks and were married right up until she sadly passed away. What a beautiful couple. https://i.servimg.com/u/f80/18/28/14/62/ipu44610.jpg

MaryMillarFan1




Posts

: 6


Join date

: 2013-05-03


Age

: 36



Hello Mary Millar Fan,

It's been ages since I've posted on this board but I was rummaging thru my Phantom Phandom today and saw your lovely post.

Years ago...before internet...cell phones...back when snail mail was the way that humanity contacted each other...and right after Phantom opened on Broadway...I wandered into One Schubert Alley and chatted up the store clerk on where I could purchase all sorts of souvenirs of the show. He immediately told me to get in touch with the source; Dress Circle in London.

I found a phone number and contacted them to send me a catalog. They did a few weeks after and it was there that I found out about Rafael and his incredible photography. I bought every photo he sold at the store and once they arrived air mail, I saw his copyright sticker on the back and rang him up. That was the start of a colorful and close 20+ year phone friendship that touched my heart to this day.

I remember fondly the stories he told me about Phantom and Mary; how he had been given permission by Lord Lloyd Webber himself to shoot photos during one of the final dress rehearsals of the show. (He shot two rolls of black and white and one of color that I know of because I have the contact sheets). I bought several, including one HUGE photo poster 3 feet by 4 feet of Sarah and Michael; other's he had Mary autograph and send me. My collection became vast and beautiful as did our friendship. At one point, he flat out asked me if I wanted to be his business associate and sell his photos for him in America, but I was way too young and chicken and simply not good at finances so he took on someone else for the job.

To date, I still have all of those photos including the double exposure mirror portrait he did of Mary and Giry in her dressing room. Sometime, I will have to find a way to scan that and post it here.

The day I found out Mary had passed was tremendously upsetting to me. Earlier, I had helped her out by sending her some materials for her Beauty and Beast audition. Once she had gotten the role, she sent me a copy of the London cast album autographed when it came out along with some stage photos that once again, Rafael had been given permission by Disney to take. She was simply beautiful and radiant in her Mrs. Potts costume. After that time, I hadn't kept up with my phone correspondence as well as I should have. I was on tour myself and wasn't home on Sundays to take his calls. One day I chanced to pick up the daily hometown newspaper and I saw Mary's obituary in the entertainment section and then started crying immediately. I called Rafael the following Sunday and could barely speak to him over the phone. I was beyond devastated. After that...time took it's toll and sadly, we never spoke anymore.

I miss those Phantom days. Back when fans had to write paper letters...call each other on landlines...make plans to meet behind the alley of the Majestic Theater before that god forsaken wall was put up! ;)I miss the fans...the interaction...and all the things that made it special.

PhantomDrums




Posts

: 2


Join date

: 2012-02-20


Age

: 55


Location

: New Jersey/New York/under the stage!



Wow, how absolutely wonderful that you knew Mary and Rafael! They sound to have been such a lovely couple, and both so incredibly talented too. It also seems that they had a wonderful relationship - one of those things where they fell in love almost instantly and it remained so forever. You are so lucky! And yes, I dearly hope that you'll be able to post some of your photos some day - I would adore that, and I'm sure that many others here would as well.

I have the London cast recording of Beauty and the Beast, and I think Mary was absolute perfection as Mrs Potts, both vocally and just in terms of how she suited the part. I've seen a couple of images from the show, and she looked fabulous as her too!

I hope that Rafael and the rest of her family/loved ones know how many people out there admire her work hugely and will always hold her talent and performances close to their hearts. I know I will!

MaryMillarFan1




Posts

: 6


Join date

: 2013-05-03


Age

: 36



PhantomDrums, that was a marvellous post. Thanks for sharing that with us.

Love Mary Millar - especially in Keeping Up Appearances, which I used to watch religiously back in the day!

_________________
In Hal Prince we trust.
---
Permissions in this forum:
You
cannot
reply to topics in this forum